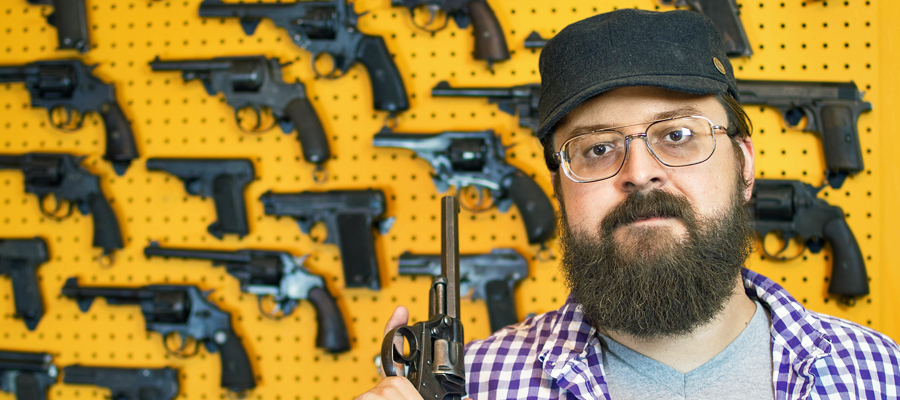 Due to the volume of questions we receive, please read the following FAQ before submitting your own:
Can you identify a gun or answer a particular historical question?
Possibly.  However, if you are asking a question that does not appear in one of our episodes it is very unlikely we know the answer outright.  Finding it will require research time and sadly we are already releasing an exhaustive documentary every other week.  
If you really are stuck, please provide a link to a community forum post (Gunboards, Shotgun World, etc.) where you have asked your question and not been able to find an answer.  
Due to limited time and the high volume of questions; without such a link you will not receive a response.   
Where can I buy X gun or ammunition?
We are a documentary series and do not sell firearms or ammunition.  We also do not have any special contacts for suppliers as we make our cartridges in-house.  I'm also sorry to say we do not have the sort of insurance that covers providing professional advice on load data.
How much is this gun worth?
We do not currently offer an appraisal service.  This requires time and research we are not currently setup to do, nor do we have a fee system in place to pay for it.  
Can you repair my gun?
C&Rsenal does not provide gunsmithing services.
Or snail mail us at: PO Box 80849 Charleston, SC 29416