In a further bid to stoke the fires of the C&Rsenal engine that hopefully can, we've lovingly crafted some new patches. Little embroidered memes that will remind you and yours about the lessons you've learned along the way.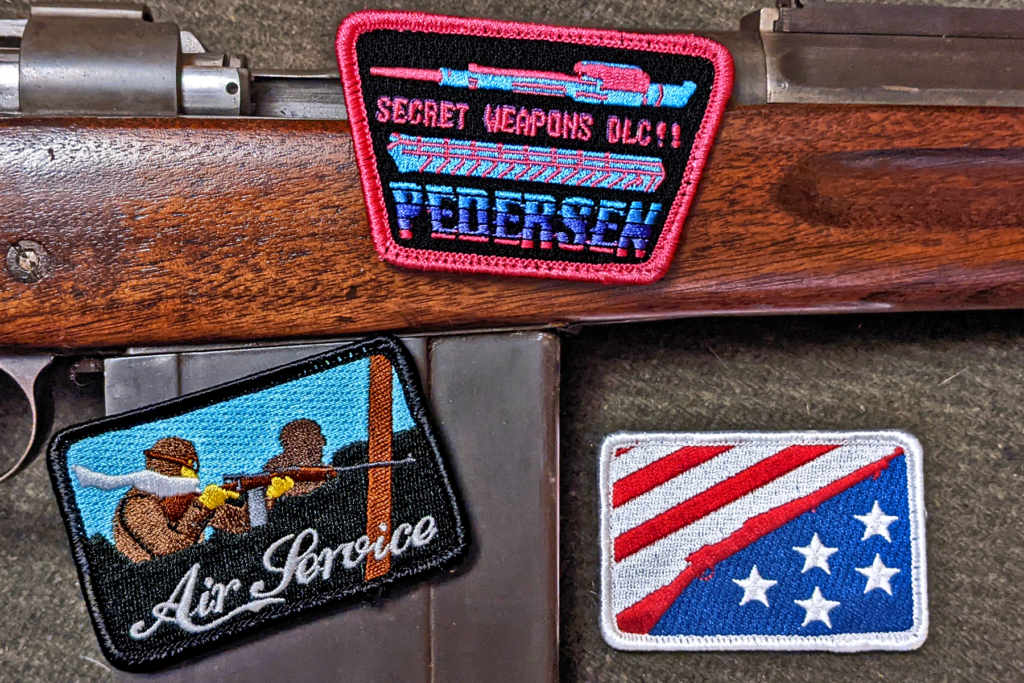 First up is America's beloved 1903…05…06? Which is represented by the Stars and Stripes. Two wartime modifications have also crept in: the Air Service model and a hidden bonus semi-automatic conversion. ROF+ CAP+ DMG-f

Get Yours Now!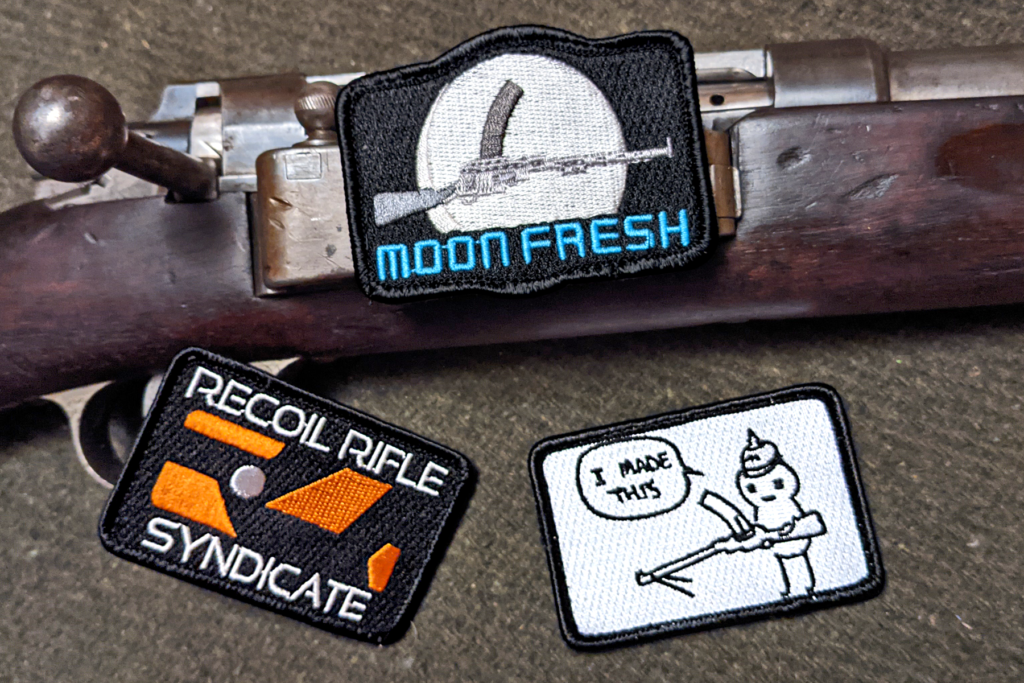 Next is the Madsen Light Machine Gun Pack (Danish rifle for scale). We've revitalized the radly-named Recoil Rifle Syndicate, quoted the orders to Lieutenant Rintelen to fetch machine guns from the moon, and reminded everyone that Germany totally made those Madsens, they promise.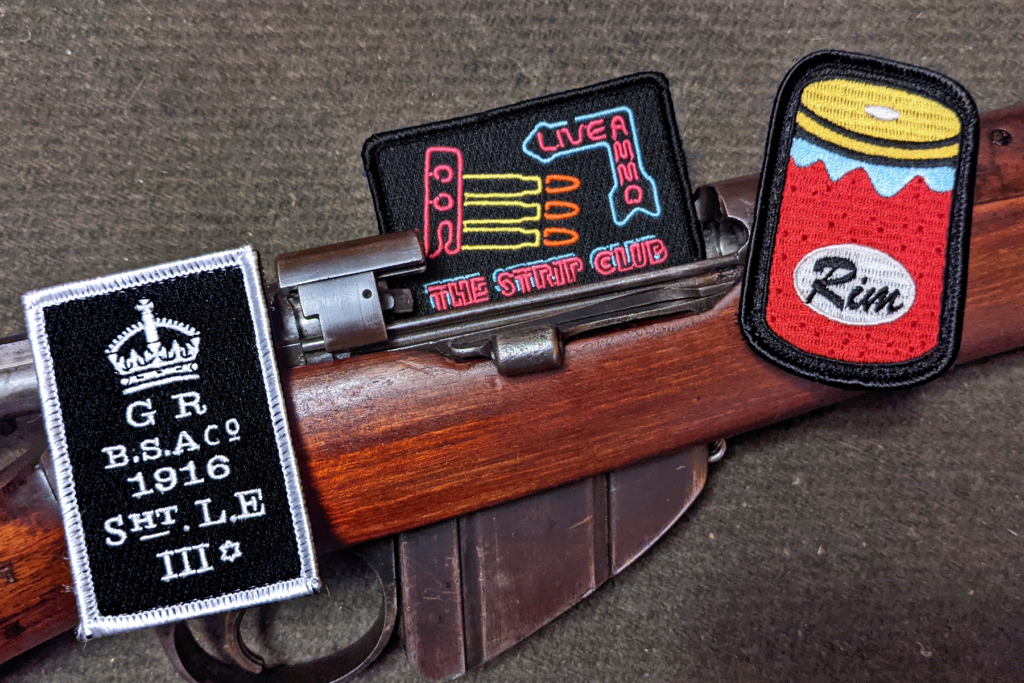 Finally we're eating a bit of crow. These packs are meant to be limited editions but once we started using lighter backgrounds it became apparent we would need full embroidery. Since the previous designs didn't use this all-over method we figured some of you might like a chance to update for consistency.

So the SMLE pack is the first to reprint, we promise to do the Trench Gun Pack next time around. This features the original "Keep Calm" placard which from its position at the wrist let many soldiers rest easier in hard times. It also sports your exclusive membership into the Strip Club; NO INSERTION! Looking at you creepy En Blocs… and lastly the Bloke on the Range inspired jar of Rim Jam.

Get Yours Now!